CLOSED LOOP MARKETING
Friso Baby food, by Hero
Challenge
How can we stimulate more discussion and conversations about baby food between doctors at the baby consultation bureaus and midwives? There is always extensive discussion about baby food and parents have a lot of questions, but analysis shows that the communication between these two first points of contact is not optimal. As a result, advice may differ greatly..
Solution
During the research phase, our market research showed that parents needed more information after diagnosis of cow's milk allergy. Sales reps were able to respond to this and offer added value. With the help of an interactive e-Detailer on an iPad, the conversation with care providers could be steered in such a way that the right knowledge and experience could be exchanged.
Result
Hero gained a clear insight into the use of the many materials that sales reps had at their disposal. In addition, the sales manager was also given a tool to coach sales reps in optimizing their conversations. As a result, a 'single voice to the market' was developed, with maximum potential for follow-up contact.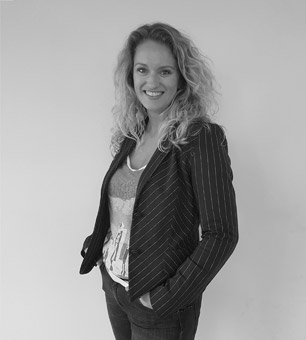 Karen Harmsen
Marketing Consultant
"The consumer is not a moron; she is your wife."
– David Ogilvy